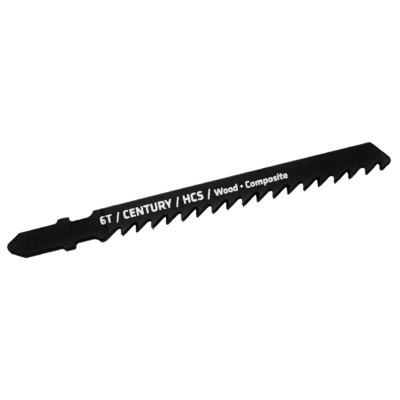 T-shank designed for maximum grip and stability fits most current jig-saw makes and models.
Made from carbon alloy steel.
Create fast, clean cuts in hard and soft wood, plywood, and plastics.
6 Piece Set Item #06909 – includes 6T, 8T, 10T, 12T, 2TS, and 20T HCS tang shank jig-saw blades.