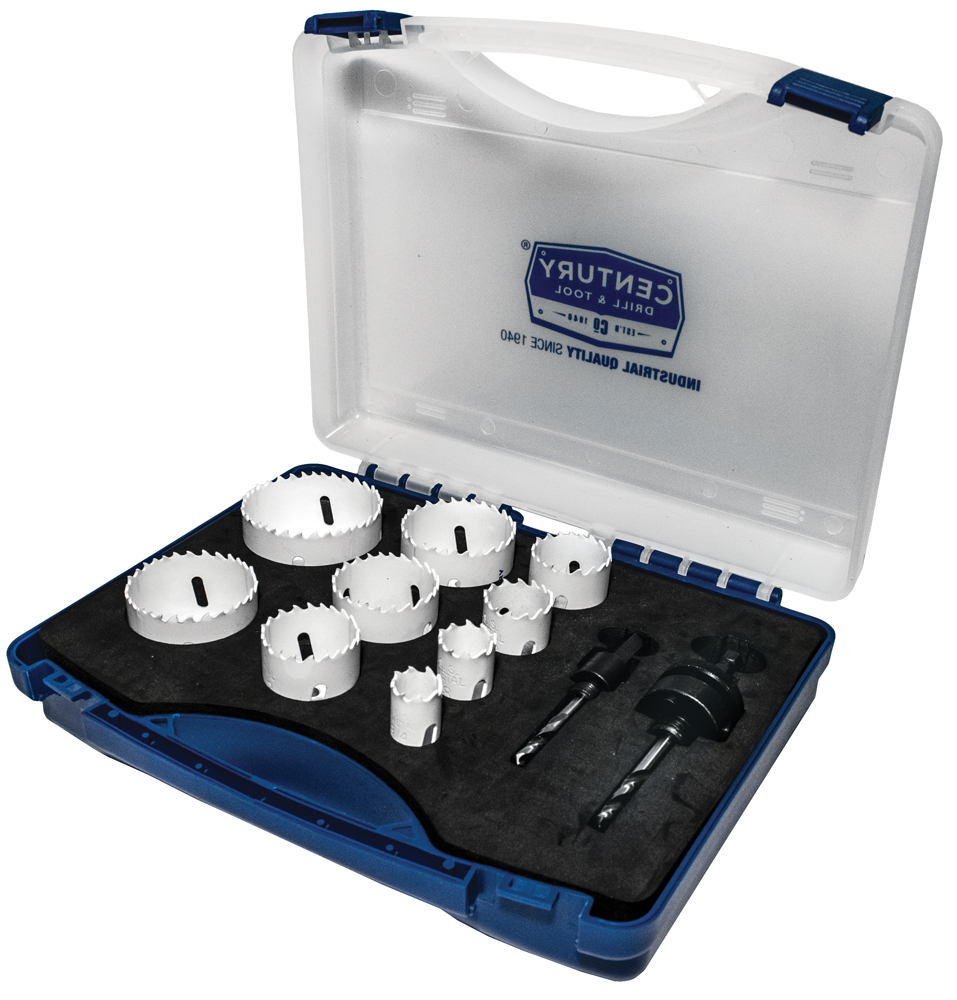 13 Piece Shark Tooth® Bi-Metal Hole Saw Set
(05905)
Set includes 3/4″, 7/8″, 1-1/8″, 1-3/8″, 1-1/2″, 1-3/4″, 2″, 2-1/8″, 2-1/2″ Shark Tooth® hole saws and two arbors with pilot drills.
Professional bi-metal saws with 8% cobalt high speed steel teeth, electron welded to shatterproof, shock absorbing alloy bodies.
Variable pitch tooth pattern cuts clean through stainless steel, brass, aluminum, pipe steel, nail embedded wood, hardwood, plywood, sheet metal, fiberglass and plastic.
Suggested speed RPM's are for cutting mild steel. Decrease RPM's by 30% for cast iron. Increase RPM's by 30% for brass and aluminum.
Can be used in portable electric drill machines, lathes and milling machines.
Extra deep 1-1/2″ cutting depth.