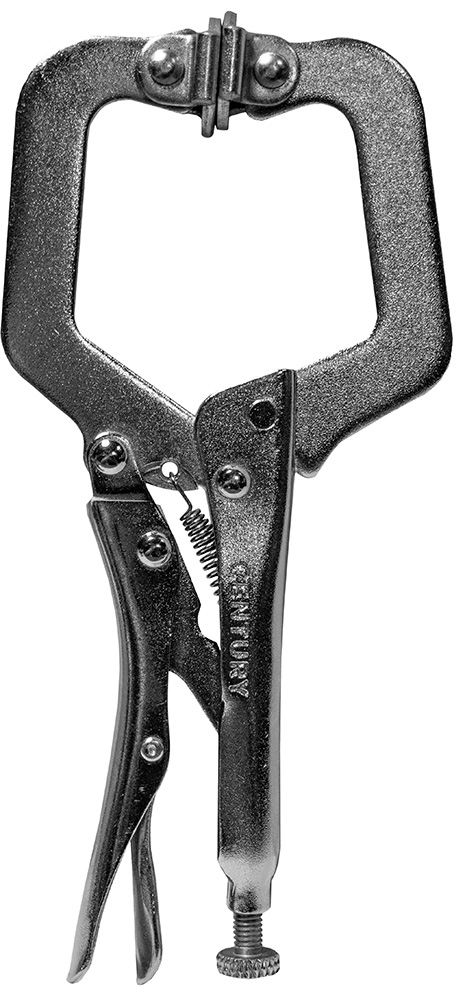 6″ Locking C-Clamp with Swivel Pads
(72596)
Large swivel pads secure work without damaging delicate surfaces.
Fixed jaws for superior gripping power on a variety of materials.
Hex bolt adjusts pressure, draws materials together and provides a controlled release. Once adjusted, it will remain set for repeated use.
Trigger release for maximum locking force.
Made from carbon steel for strength and durability.