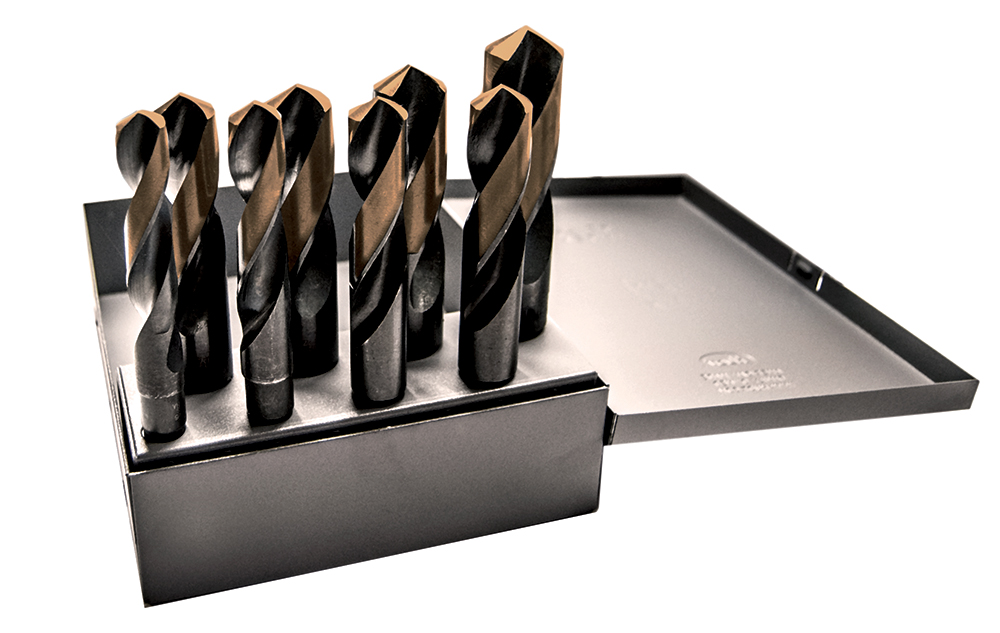 8 Pc. Cobalt S&D Set
(44408)
Silver & Deming style drill bits, 118° point.
Made from M35 steel with 5% cobalt, Century's Cobalt drill bits are designed to cut through extremely hard metals, including stainless steel.
Polished finish for fast chip removal, keeping the bit cool and reducing wear.
Cobalt steel will remain sharper while drilling large diameter holes in ferrous and non-ferrous steels and other materials where large diameter holes are required.
Reduced 1/2″ shank fits all 1/2″ or larger chucks.
8 piece set includes drill bits measuring 9/16-Inch 5/8-Inch 11/16-Inch 3/4-Inch 13/16-Inch 7/8-Inch 15/16-Inch and 1-Inch.